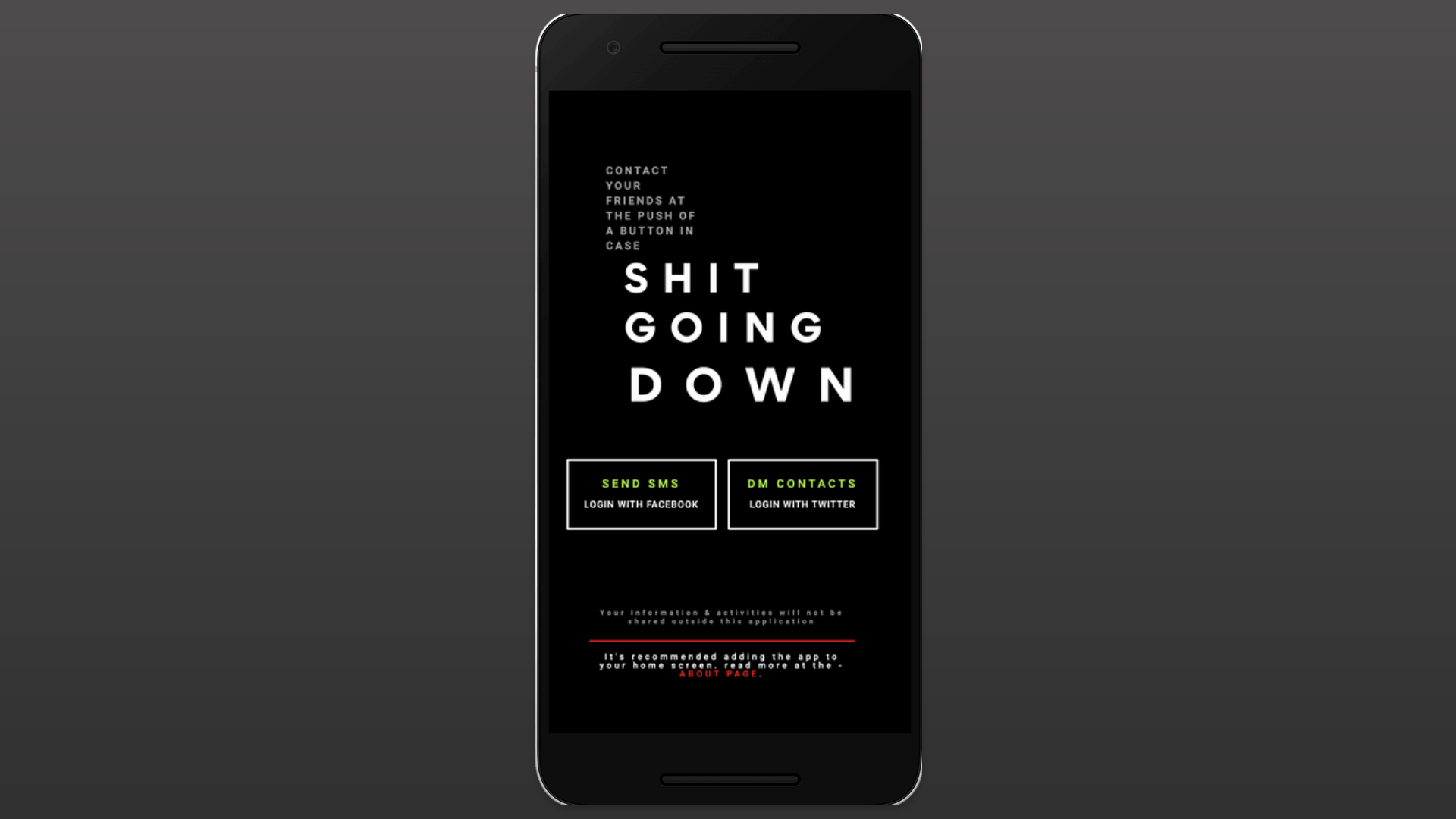 When shit going down –
how can we keep each other safe?

︎ Visit website
(on a mobile device).
June 2020
In collaboration with
Drake Talley.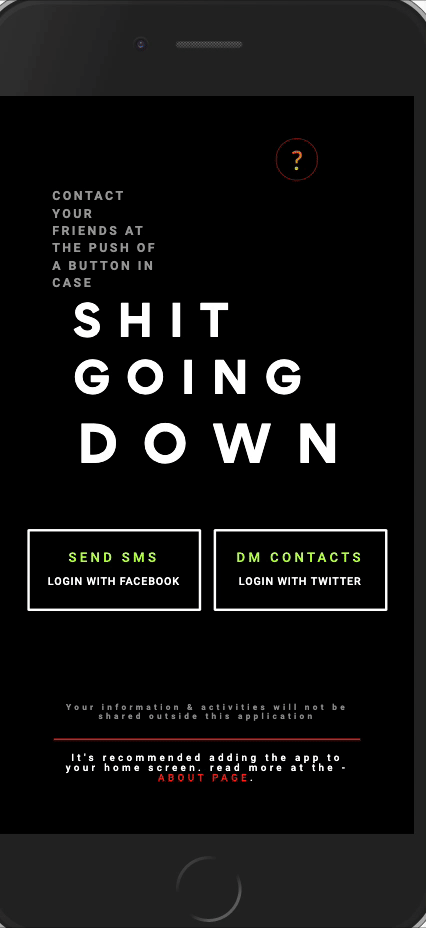 Shit going down

A social aid mobile app that allows contacting your trusted friends and local bail funds at a push of a button in case of an emergency.

The app will notify the chosen contacts, via text message or Twitter DM, that you might be in trouble, with just a press a button. Our goal is to offer additional support in challenging situations, like in times of protests and clashes with authority.